Type of Engagement
Commercial Spot & Social Assets
HOW A DEEP TALENT POOL MAKES A DIFFERENCE
Sensodyne wanted to promote its Pronamel Repair toothpaste to a diverse female demographic and they wanted to feature a person who understands the importance of oral hygiene, not a professional actor.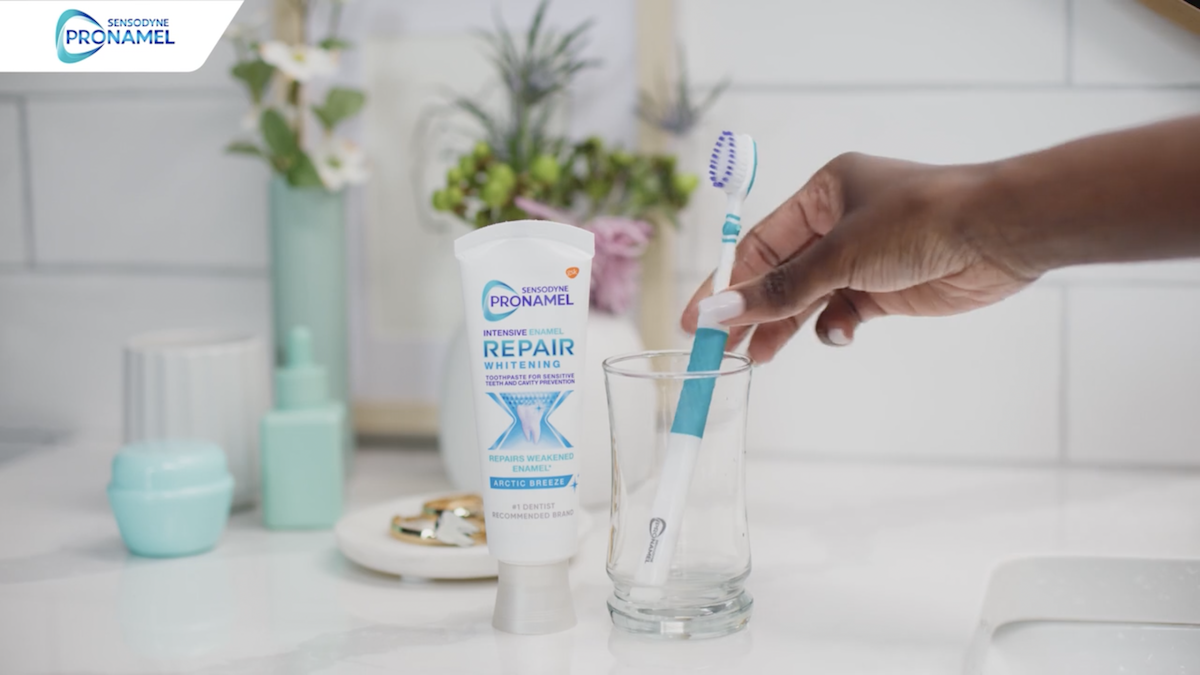 Bowstring's deep talent pool delivered. We tapped the Lucky Twins to direct the spot. Not only are Karla and Maria Jose Noriega Pedroza Mexico City-born twins and talented directors, they happen to also have a mother who's a dentist. And our on-camera talent? A dentist, naturally.
Not only did we bring together exactly the right talent, we also did the spot's CGI work and accompanying still photography for the campaign. Having our post team and photographers in house helped us go from pre-pro to final deliverables in an extremely quick timeframe – less than four weeks.