Type of Engagement
Livestream & Social Assets
WHAT DOES IT TAKE TO BE A FARMER?
Farming is so much more than getting up before the sun to milk cows. Land O'Lakes wanted to promote its GenYouth initiative, created to educate and inspire young people's interest in farming, with its Super Bowl campaign.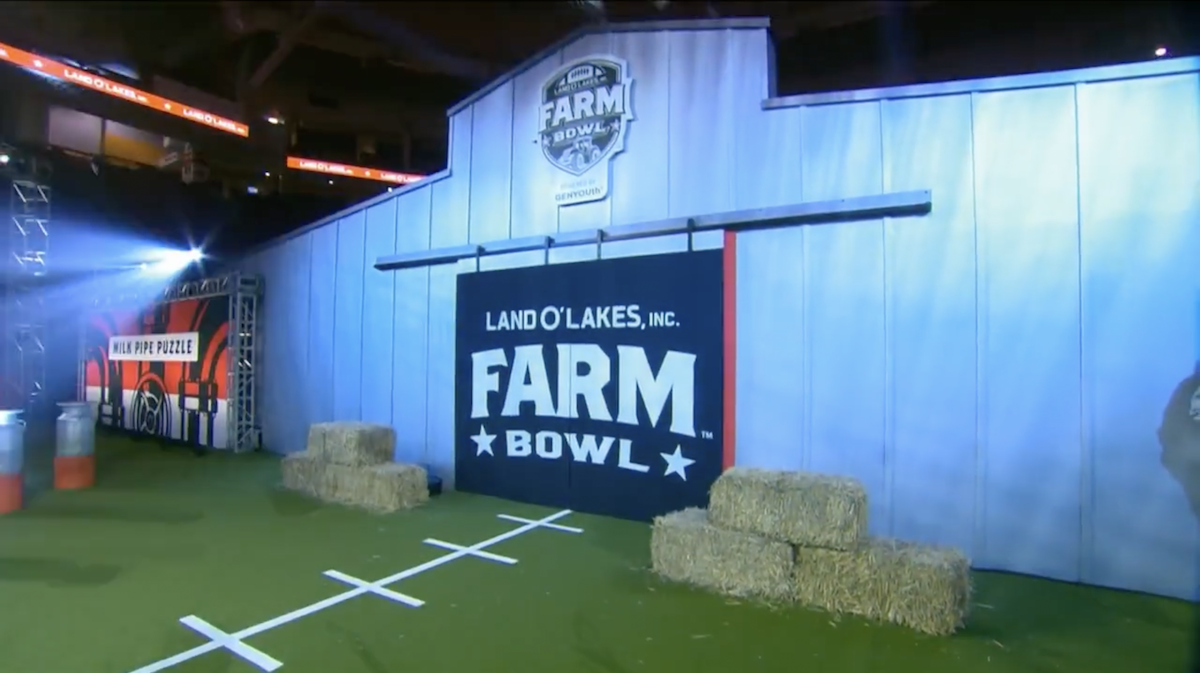 Meet people where they are. To reach football fans, we started with football players. Working with our agency partners, we paired current and former NFL players with farmers in a ninja-warrior style competition, the Farm Bowl.
The 90-minute live-streamed event, hosted by ESPN personalities, used the challenges to highlight some of the skills and smarts farmers use in their daily work.
In addition to the Farm Bowl event, we created broadcast and social content, behind-the-scenes pieces, and promotional clips and interviews, plus a documentary short that highlights the technology, science, finance, and entrepreneurial aspects that go into modern agriculture.
Nearly two million people watched the livestream success, with millions more engaging on social media. And new audiences gained insight into what it takes to be a 21st century farmer.