Type of Engagement
Commercial Spot & Influencer Campaign
How do you successfully lead a Large-Scale Integration with only a 45 day timeline?
Weber Shandwick, on behalf of their client Chevrolet, needed to launch the new ZR2 series Chevy Silverado to be incorporated into the first game of the NFL season. This integrated spot created for Chevrolet would serve as the launch of the ZR2. The catch was that Weber Shandwick needed to produce the entire project in 45 days including all the post-production work.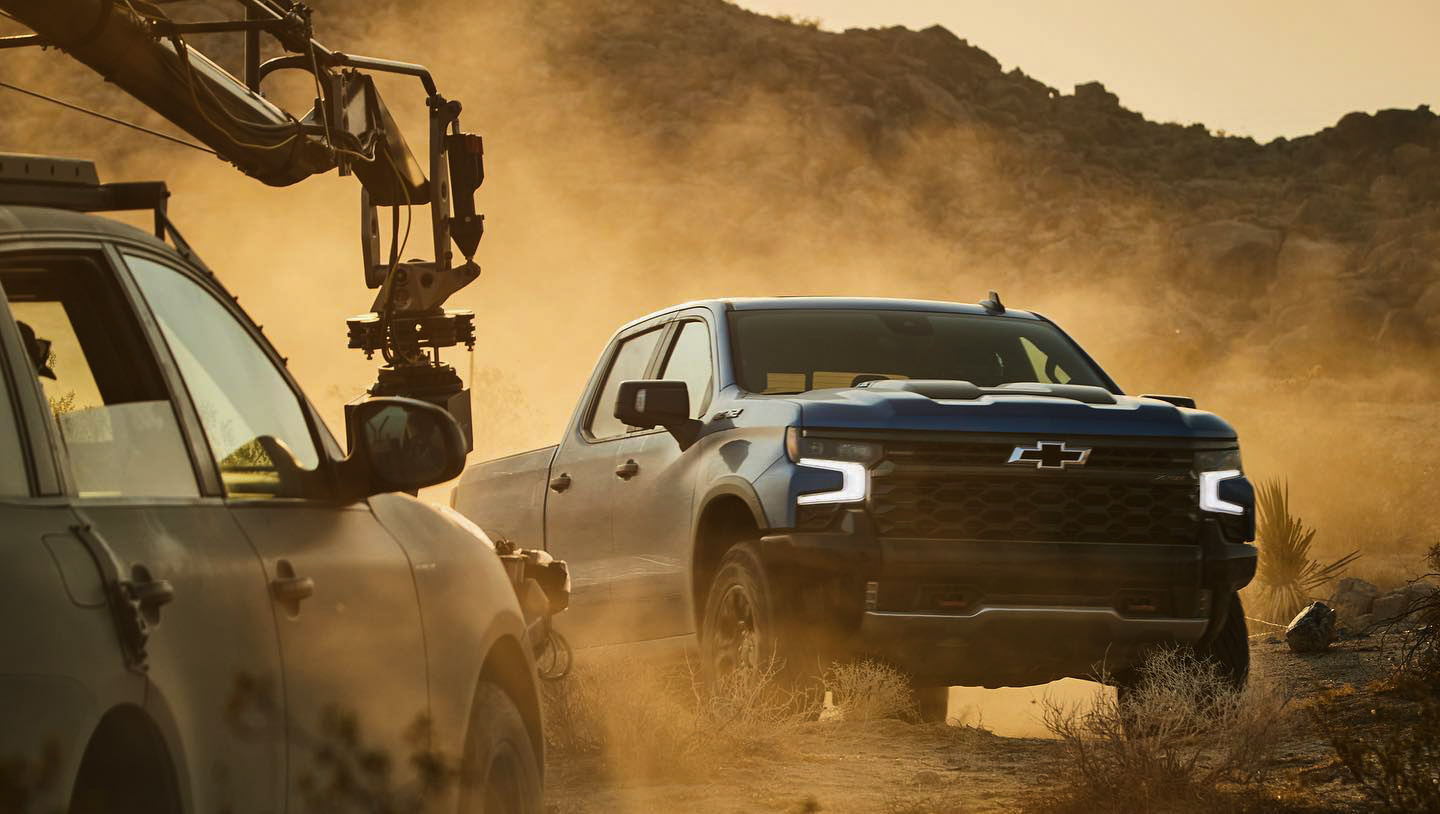 Our extensive experience creating integrated content for NBC Sports helped us stay on track with such an aggressive and rigid timeline. Once awarded, the Bowstring team made quick work of coordinating the celebrity talent, and choosing locations across the country, as well as helping to develop the creative execution and subsequent graphic and animation assets to be used across all of the 31 deliverables.
Chevrolet's ZR2 launch was a multi-channel success and the social media campaign a hit. Influencers included as part of the launch, like Chris Pratt, Chase Elliott, Chad Hall and Breland used social media cutdowns created by Bowstring on their social channels before and after the launch, receiving over a million views.
Chevrolet ZR2


Chris Pratt SOcial
Chevrolet ZR2


Silverado Playmaker
Chevryolet Zr2


Playmaker Social